I've hiked over 10,000 foot high passes in the High Sierra, along dry cactus-lined trail in Southern California, and through snowy, wet and muddy conditions in Washington. No matter the terrain I always have a dozen favorite pieces of gear along with me.
All of these items are under $100 and most are under $20. Consider adding some of these to your list, whether you're shopping for yourself or an adventurer amongst your family and friends.
Disclosure: as an Amazon Associate I earn a small commission from qualifying purchases. Thanks for your support.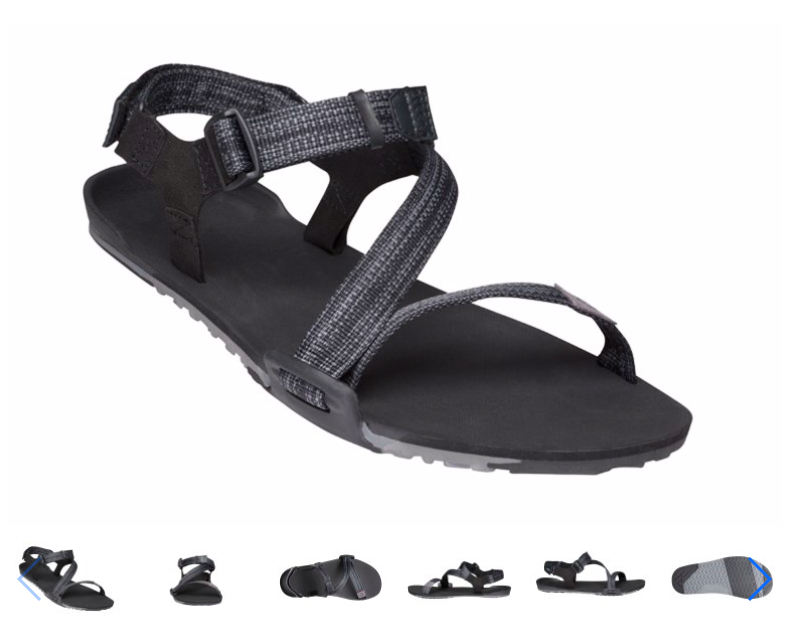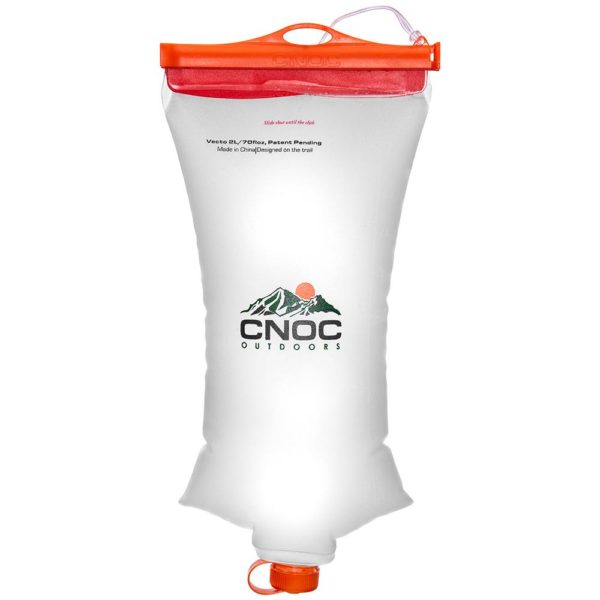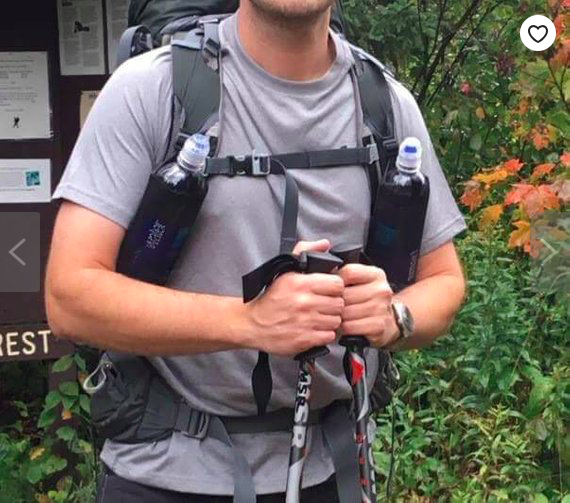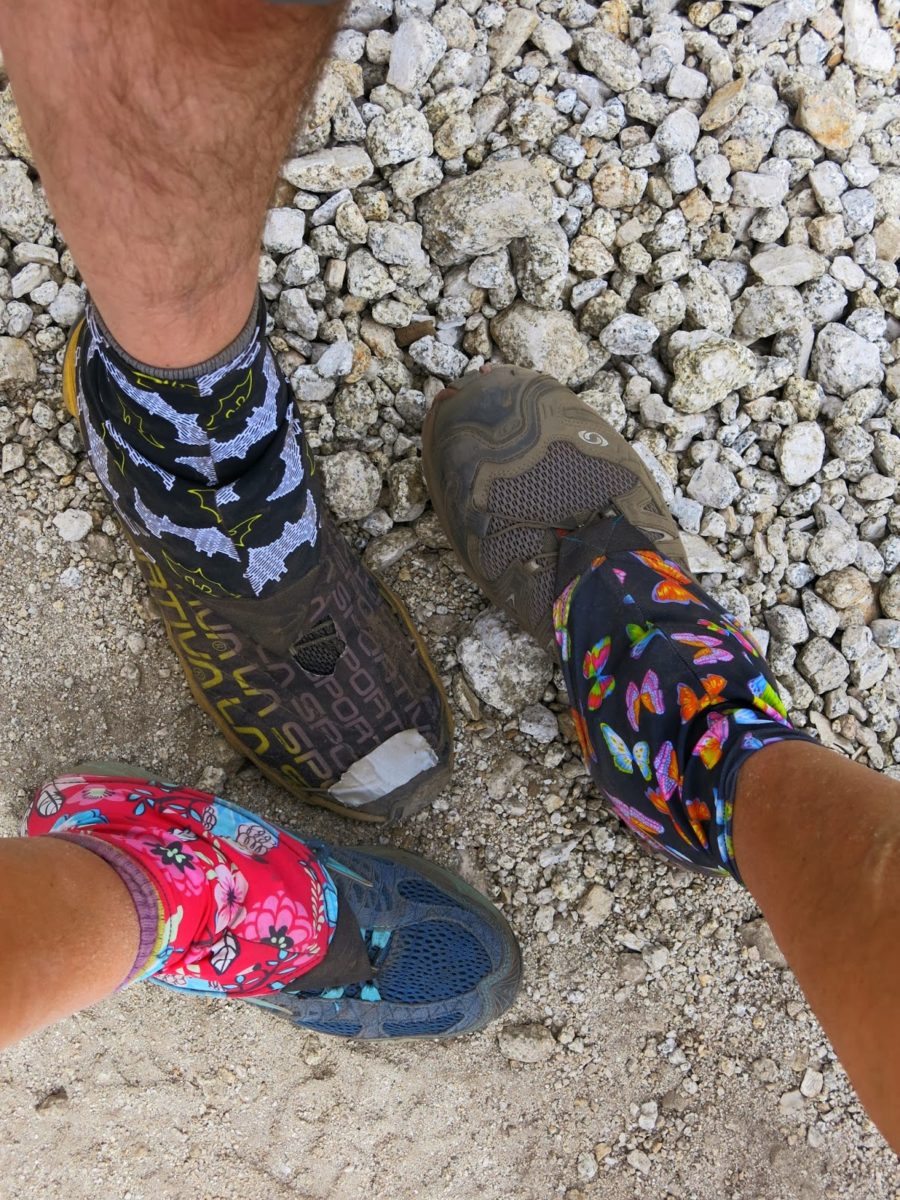 2L_2019_Vecto_front_square_1200x
UL Backpacking Shoulder Water Strp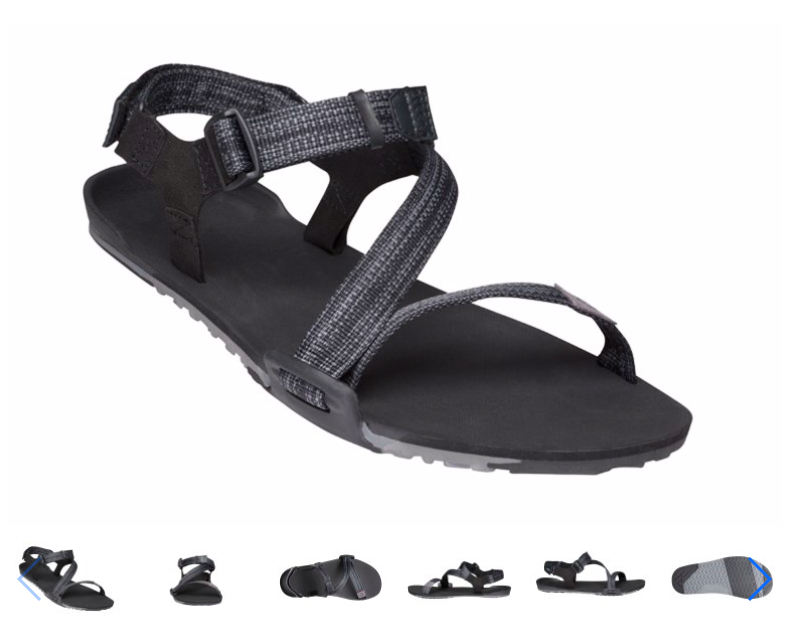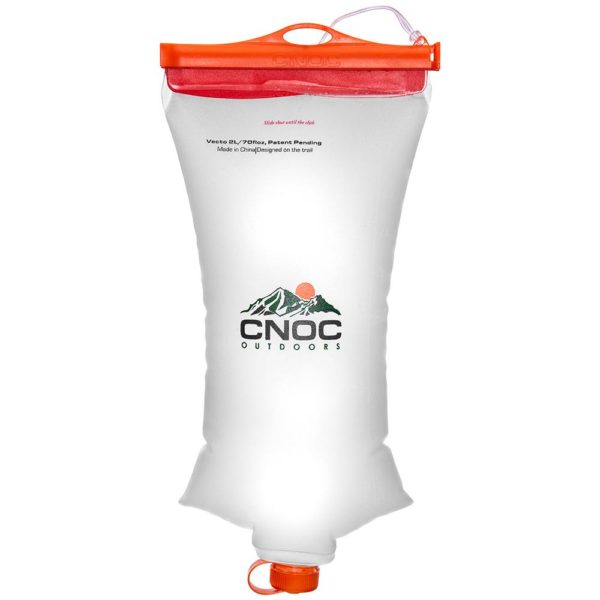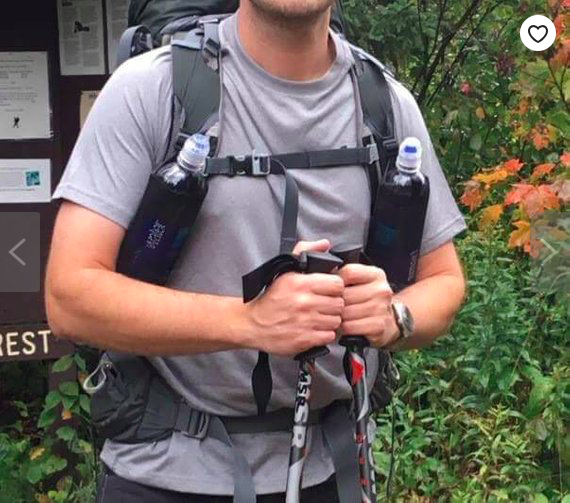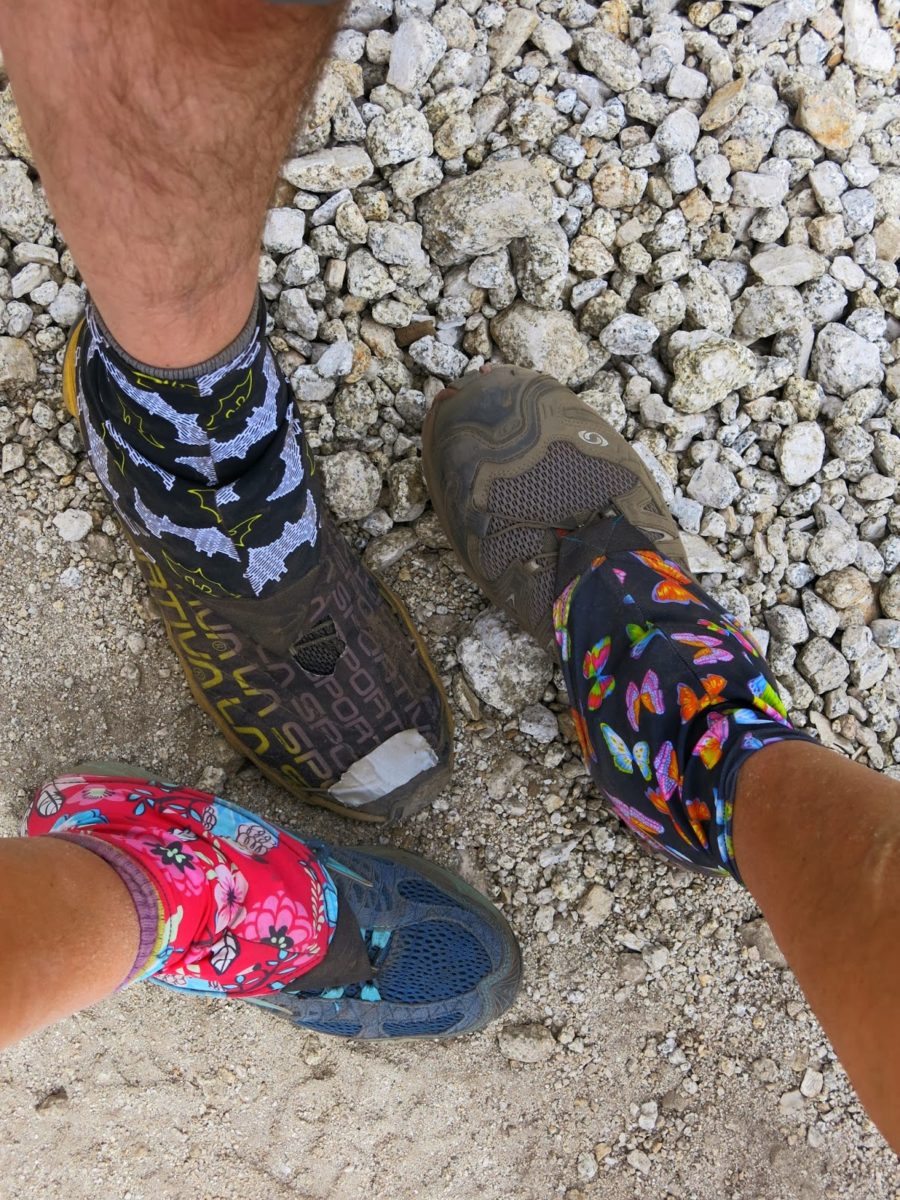 GEAR
Xero Shoes
Every year when backpacking season rolled around I'd groan a little bit when pulling out my previous year's camp sandals. They were shabby and falling apart, lasting only a season or two. I never wanted to pay much for them and yet needed them to be as light and durable as possible. Enter Xero Shoes Z-Trail Sandal. Durable, ultralight, adjustable, stylish and comfortable. I love putting them on at the end of a long day of hiking and I love walking in them around town. Plus I was willing to spend a little extra knowing that Xero Shoe's has a 5,000 mile sole warranty. Still no signs of falling apart after two seasons of backpacking! 
Cnoc Vecto Water Bladder
I purchased the Cnoc Vecto 2L water container a few years ago and it is easily one of my favourite pieces of gear. It's slider-seal wide mouth means a quick scoop to fill it up. The other end of the soft TPU bag has a screw top opening to attach a water filter. Cnoc now offers two sizes of the screw-top opening to support Sawyer, BeFree, HydroBlu, or Lifestraw filters. 
Shoulder Strap Water Bottle Carrier
Water is one of the heaviest items backpackers need to carry. It also needs to be easy to access. For a long time I hiked with a water bladder and hose, such as offered by Camelbak. But that meant carrying all that weight on my back. A couple years ago I converted to keeping my water bottle on the front shoulder strap of my pack, distributing the weight more easily. The carrier I use was designed and handmade by an ultralight thru-hiker who continues to make and sell them on his Etsy shop. 
Trail gaiters
It's amazing just how much gunk can end up in your hiking boots. On the John Muir Trail I had challenges with sand in my boots. In Washington it's small leaves or pieces of bark that I'm picking out of my socks at the end of the day. Before heading out on my PCT adventure in the desert I decided to treat myself to a pair of Dirty Girl Gaiters. They're a simple design, with a hook on the front and velcro on the back. The hardest part about ordering a pair is deciding which print to buy! 
For my off-season hikes in the Pacific Northwest I reach for a pair of Outdoor Research Gaiters. They're water resistant and velcro around the ankle at a comfortable height. I was able to buy mine on clear-out when OR changed the design. 
EuroScrubby
Keeping things clean in the backcountry can be a challenge. Some things I'm willing to ignore like dirt on my shirt or pants. But I get a bit turned off when foodstuff starts building up in my pot or on my utensils. I discovered the EuroScrubby ages ago and it's been a staple item in my camp kitchen ever since. It has a really good abrasive texture but it won't scratch my pot, plus it's environmentally friendly and won't come apart, even after months of use! 
FOOD
Good To Go Backpacking Meals
Sometimes you just need a simple grab-and-go meal for a last minute backpacking trip. As a vegetarian I have rather few choices from the usual brands. I was excited to discover the options offered by Good-To-Go. The meals are full of protein, great flavours and no preservatives. I've tried nearly all of them and I still can't decide which one is my favourite. 
Cusa Instant Tea
I love my daily cup of loose-leaf tea at home but an enjoyable cup of tea on trail was much harder to achieve. I bought my first mix pack of Cusa Tea not long after their launch in late spring of 2017. Now when I want a cup of tea it's a simple matter of pouring a sachet into my cup. Even better, I can make it in hot or cold water so I have tea on demand even without a stove. My favourite flavours are the Lemon Black Tea and the Mango Green. The flavours are so good that no sugar is needed to make it more palatable. 
Outdoor Pantry
Eating well on a longer trail can be quite a challenge. Your body needs calories, fat and protein but you can only carry so much weight. Outdoor Pantry offers a growing menu of freeze-dried food options. The freeze-dried granolas and yogurt drops are my favourite and a great alternative to oatmeal in the morning.  
HYGIENE
Kula Cloth
This product completely transformed my thru-hiking experience this year. Instead of a cheap, flimsy, unsanitary bandana, I got to use this incredible next-level pee cloth. I was fortunate enough to be welcomed into the test group for the Kula Cloth in late spring and I was sent a one-of-a-kind design made by the creator of Kula, Anastasia Allison. This little cloth has come with me on over 400 miles of trail. Waterproof and antimicrobial, the Kula cloth is a game changer for women on the trail who want to feel better about their personal hygiene. 
Norwex Body Cloth
Cleaning off trail dust at the end of a day of hiking can feel incredible. At the end of the day I can wet down my Norwex body cloth and wipe some of the sweat and dirt off. The cloths are lightweight microfibre cloths with micro silver woven into the fabric. The micro silver has amazing self-purification properties – give it a quick rinse, let it dry, and it's clean and ready for use the next day, no soap needed!
SAFETY & NAVIGATION
Hiking the Pacific Crest Trail Section Guides
A few years back Wilderness Press released a four-book series of Pacific Crest Trail section guides: Southern California, Northern California, Oregon, and Washington. Each guidebook breaks the trail into smaller, approximately one-week segments. The guides include access information for each section, elevation profiles, maps, detailed trail descriptions and beautiful photos. While the e-book versions is handiest on trail, I also enjoy having the full-color book on my shelf.
Guthook Guides App
Carrying a hefty trail guide is definitely a thing of the past but trail data and route info is still valuable. Guthook Guides offers detailed maps, routes and waypoints for dozens of trails in the US, Britain, Spain, and New Zealand. The app uses your GPS location to help guide you along the trail and can even help you get back to the trail if you briefly lose your way. One of the more unique features of Guthook Guides is the option for hikers to leave comments and photos at waypoints, offering more accurate information on water sources and camping locations.
Sawyer Ultra 30 Insect Repellent
Many hikers have heard about Sawyer's water filtration products, but recently they've released some new insect repellent products. My favourite is the Ultra 30 cream. They've figured out how to slow the release of the DEET meaning you can go up to 11 hours without reapplying. The cream application also guarantees that you're not going to miss a spot or spray your clothes, plus a little goes a long way!